AG creates digital marketing contents for many years.
Videos to introduce companies, brands, products or services.
Web design, SNS, Community Management and training contents.
Localization of videos, voice-overs, websites or brochures for the Japanese market.
We offer tailored services to make you known in Japan.
Our creations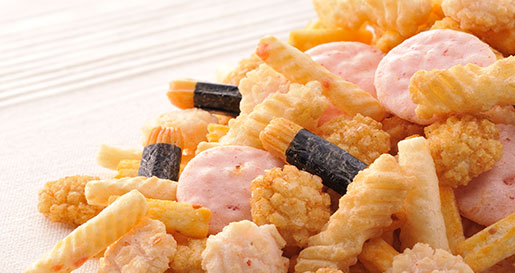 Amanoya
Company introduction video
Company introduction video for Amanoya, a famous Japanese brand that produces fried rice crackers.
The video shows the production process at the factory and summarizes the history of the company. Interviews was made with factory staff.

Fuji Xerox
Business card management system
Video presentation of the Fuji Xerox SkyDesk business card management system.
This video was broadcasted on the Fuji Xerox booth during an exhibition and on the web page of the company.
Experience in different fields We have a wide range of achievements such as company or service introductions, training videos, webinars, SNS contents, recorded conferences...
We can make a video from scratch and create a scenario in line with your ideas.
Casting Talents such as actresses, actors or voice-over narrators are already registered at AG.
We don't outsource casting so we have great confidence in people we work with and without extra cost for our customers.
High quality and reliable price We adapt the production cost to your budget.

Q&A
Q1. How long does it take?
Depending on the content, the production period varies from 1 to 3 months.
In case of need to produce in a hurry, we propose a production method to be able to finalize the project in the right timing.
Q2. My budget is tight.
The cost depends on the production method. We make contents according to your budget.
Q3. What kind of video can you do?
We have many achievements such as promotional videos, training videos, interviews, webinars, videos for SNS and recorded conferences in the fields of IT, education, medical, distribution, security...
Q4. In what format do you deliver videos?
Any type of support is possible, it depends of the customer request.
Q5. I would like additional items to go along with the video.
We don't make only videos but also websites and other kind of digital contents for your website or your social media accounts. And we localize for the Japanese market contents you have already made in other languages.